Put a script in Finder contextual menu
NOTE: for Mac OS X 10.4 or newer
Run Automator
Automator (or Automator Installer) is an application located in /Applications
New quick action
Onche launched choose "New document", anche then click on "Quick Action" and "Choose":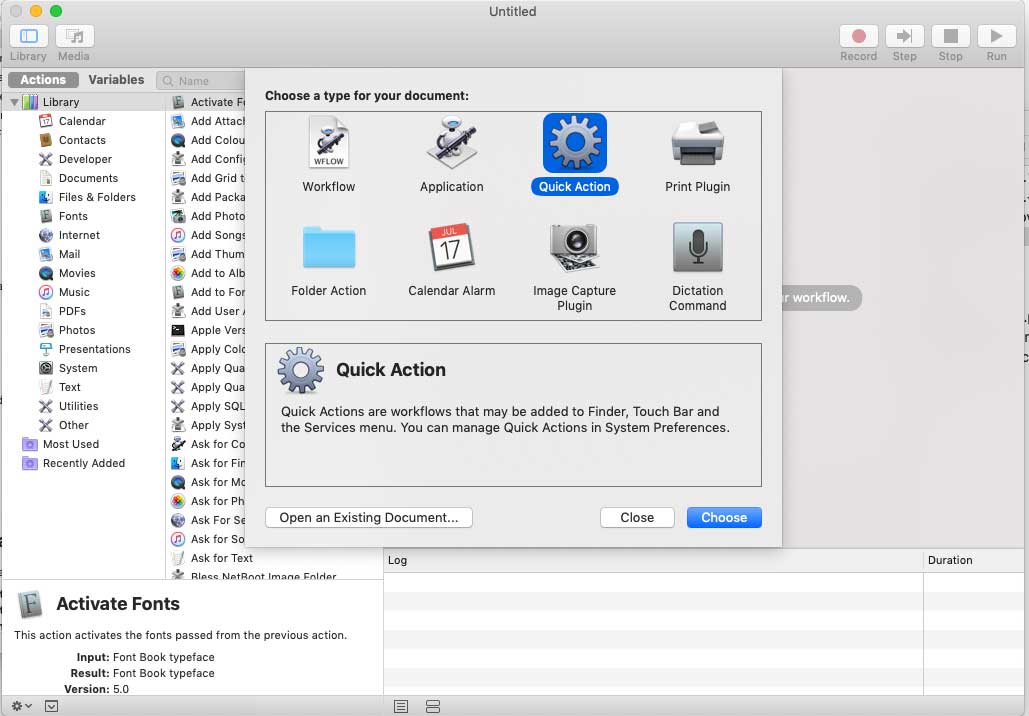 Set workflow parameters
In the rightest panel define what the workflow receives, in which application it will be active and optionally an icon for the workflow:
"Run AppleScript"
It's now time to define the action.
From the second column locate and drag on the right the "Run Applecript" item: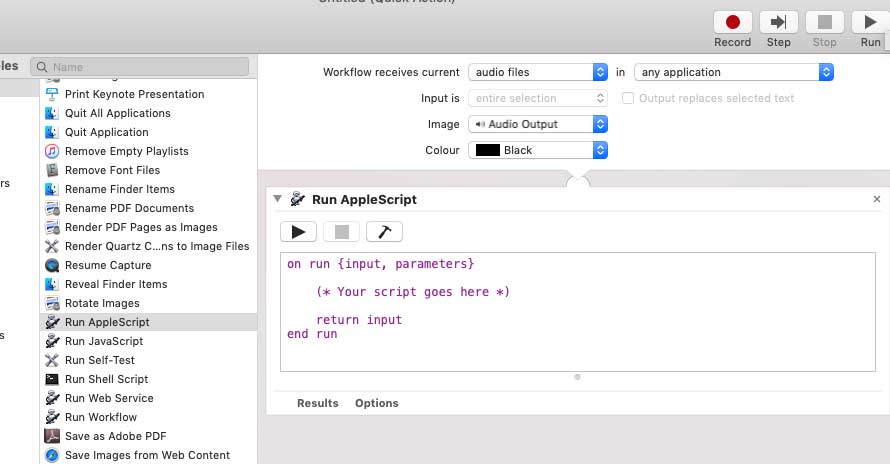 Write or paste the text of the Script
Write or paste your code, then click on "Compile" button (the hammer).
In our case it's the script to import audio files in iTunes:
Save
It's now time to save the workflow. From "File" choose "Save" (⌘S), and give it a name.
Once saved you can command-click (⌘-click) its name on the menu bar to locate it.
It's ready
The Finder plug-in is now available in Finder's contextual menu, in the "Services" menu item.
Its file is located in ~/Library/Services/workflow name.workflow
© and credits
Original article and materials realized for faqintosh.com by Marco Balestra.